25 YEARS OF LEGACY IN TRANSFORMATIVE HIGHER EDUCATION
With an astounding legacy that spans over two and half decades, Alliance University has transformed generations of aspirants, a testament of which is a thriving network of over 30,000 alumni proving their mettle across diverse fields and geographical boundaries. Currently ranked 25th in Law and 87th in Management by NIRF, 2023 and with a diamond rating by QS I-Guage for learning, facilities, and employability, Alliance University ranks among the top higher education institutions across the country.
At Alliance University, the infrastructure is unparalleled, representing the epitome of excellence spread across 60+ acres of green campus. The University boasts of 80+ amphitheater classrooms, world-class library, learning center, activity center, food courts, cafes, sports and recreational facilities and an administrative block equipped with cutting-edge technology.
The teaching-learning community at Alliance is rich in cultural and intellectual diversity. The University sustains a culture that promotes inclusiveness, tolerance, and acceptance to ensure transformative learning with diverse perspectives. With rich industry experience and academic backgrounds par excellence, the faculty at Alliance is a unique ensemble of scholars and public intellectuals from India and abroad.
INDIA'S 1ST STEM-INFUSED EXECUTIVE PROGRAMS FOR INDUSTRY 4.0
At the current epoch of technological disruptions reinventing the business processes, tectonic shifts are taking place across all sectors of economies around the world. The demand for resources capable of driving the synergy between tech and human intellect in achieving the highest levels of productivity is rising exponentially .
Alliance Executive Education presents India's first executive programs designed to equip you with the knowledge and skills needed to thrive in the evolving business landscape. What sets our programs apart is the immediate applicability of what you learn. Cutting-edge programs that harness the power of disruptive technologies and innovations empowering professionals with expertise in these rapidly evolving fields to drive innovation in today's business landscape.
With a flexible weekend format power-packed with world-class faculty, top industry practitioners, exceptional on-campus facilities fostered to create an unparalleled learning environment, and diverse cohort and alumni to expand your network, the programs enable the participants to return to their workplace to apply the learning immediately.
ENABLING YOUR PROFESSIONAL GROWTH
WITH SPECIALISED EXECUTIVE PGDM PROGRAMS
WHY ALLIANCE EXECUTIVE EDUCATION?
bolt
Cutting-edge Industry-relevant specializations to excel in high-demand roles
factory
Catering to the demands of Industry 4.0
construction
Equipping you with demonstrable skills for the jobs of the future
group
Face-to-Face Sessions and Coaching
language
World-class Faculty
local_library
Practical Learning Methodology
diversity_3
Diverse Industry and Peer Network
The Coursera Advantage
A multitude of courses across various disciplines.
Certification from Ivy League Universities
Guided Projects
Self-paced Learning
ALUMNI
Legacy of 47 batches with 6500+ executive alumni across industries
Transformational Stories
"Getting into Alliance was like availing myself of the golden opportunity to upskill my career. The programme is well designed with the foundations of basic MBA subjects like marketing management and operations of which I had opted for Project Management. All the faculty members are experts of high repute within the academic arena and carry dual experiences (academia + industry) that make learning more relevant. Each subject has marked assignments with a lot of research that adds to your knowledge and learning through exploration. The planning. coordination, communication follow-up throughout the course is excellent. Personally, this course helped me develop an additional perspective in enterprise know-how."
Deepa Natarajan
Engineer - QGC ME , Shell, Executive PGDM - Batch of 2021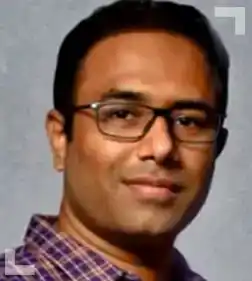 "I attended the Executive PGDM at Alliance School of Business and it has helped me upskill myself. The course was mostly online and that gave me an opportunity to not only brush up my skills but also go back and refer to any concepts that I may have struggled with. The course is quite comprehensive with both micro and macro level perspectives to successfully manage businesses. Interactions with the peer group were one of the highlights of the program. The assignments and projects are also thoughtfully designed to help relate to the learning and understanding accumulated through the course."
Shashidhar Sharma
Country Head, Programmatic, Executive PGDM - Batch of 2019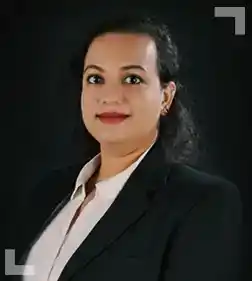 "My Executive PGDM of Alliance University ran its course during the peak of the pandemic. Yet due to the excellent planning and execution, it was not a victim of disruption that the pandemic typically brought about due to the flexibility of the program alongside the reliable support of the professors and operations staff, we were able to successfully complete the course without any issues. The tie-up with Coursera helped us gain multiple certifications that have not only resulted in improving our knowledge, but also boosted our credentials. In addition, we were able to build an extensive professional network through the interactive classroom sessions."
Meghana Vijayaraj
Team Lead - Derivatives Middle Office, JP Morgan, Executive PGDM - Batch of 2019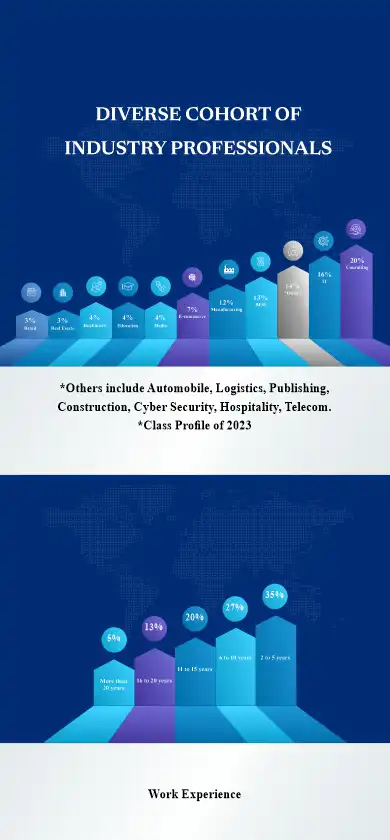 Diverse Cohort of Industry Professionals
*Others include Automobile, logistics, publishing, construction, cyber security, hospitality, telecom.
*Class profile of 2023
Work Experience
INFRASTRUCTURE
Serene and stimulating ambience created by appropriate use of technology.
60+ Acres of Campus
80+ Multimedia Classrooms
8500+ Flowering Plants
75+ international linkages with universities across 45 countries
1 Million Sq. Ft. of Built-up Area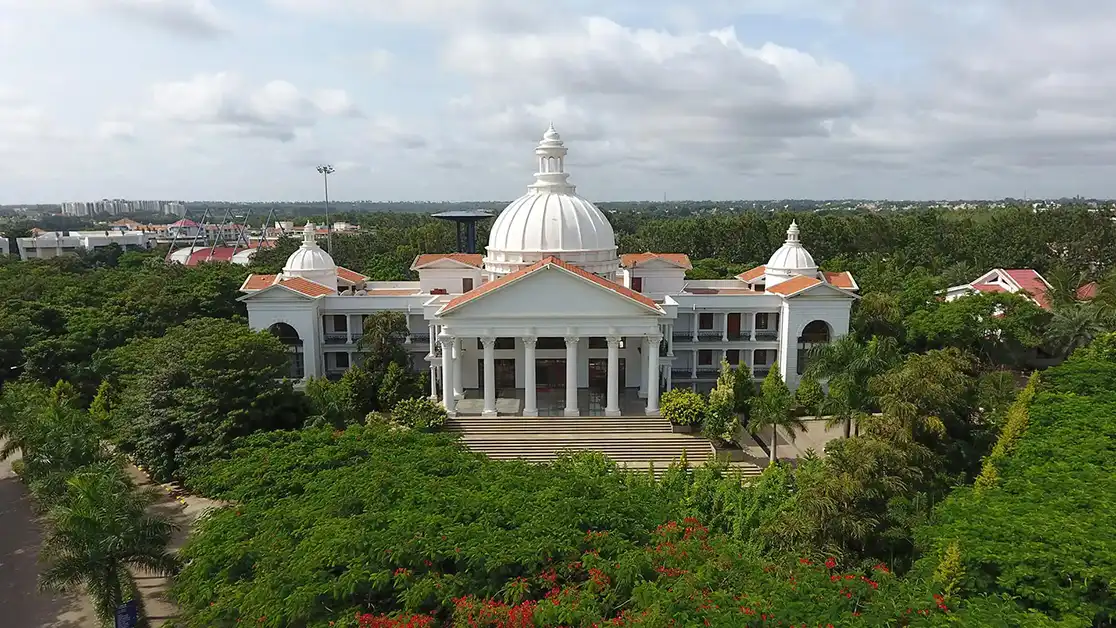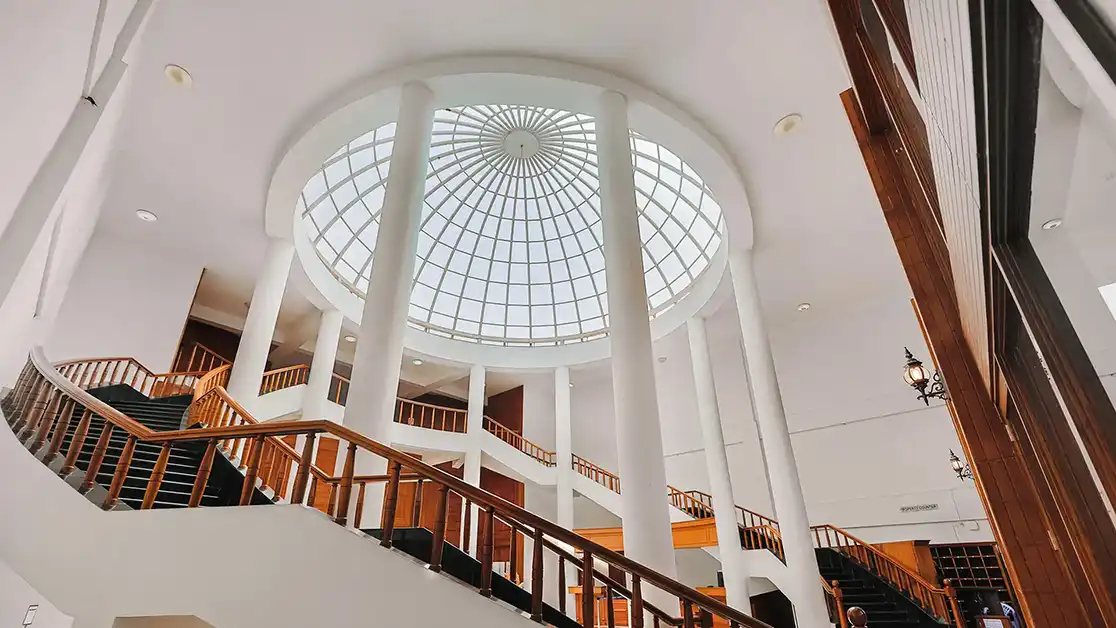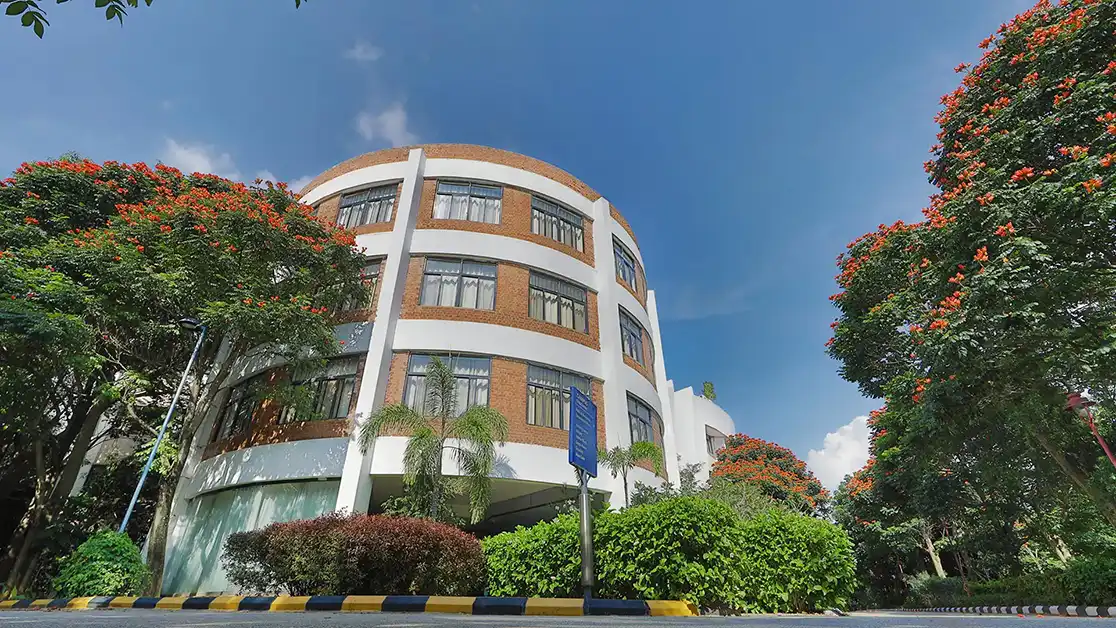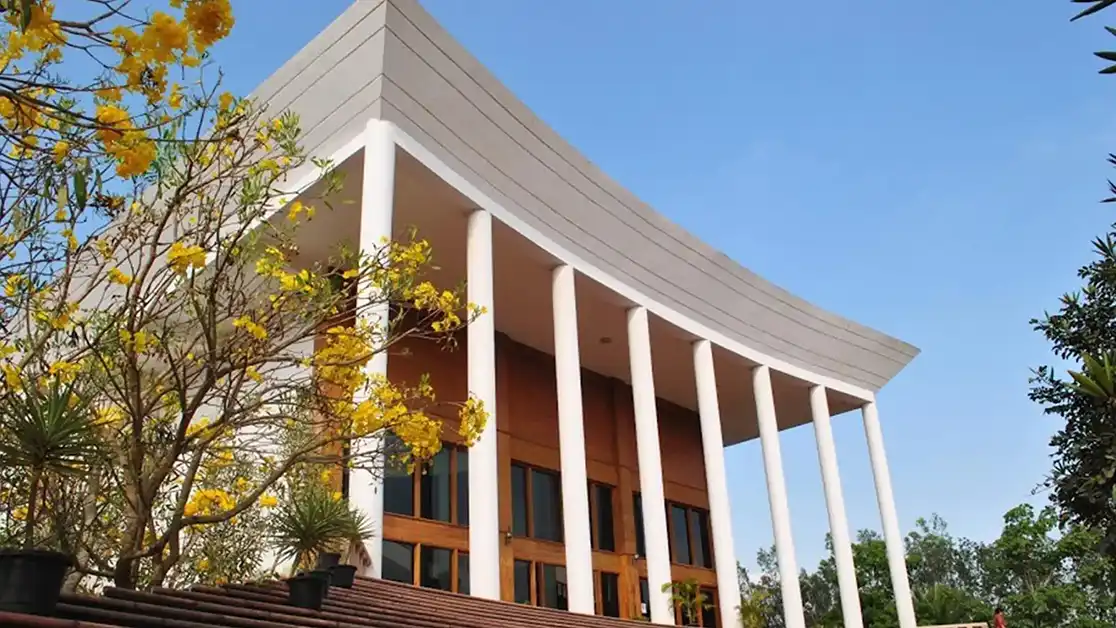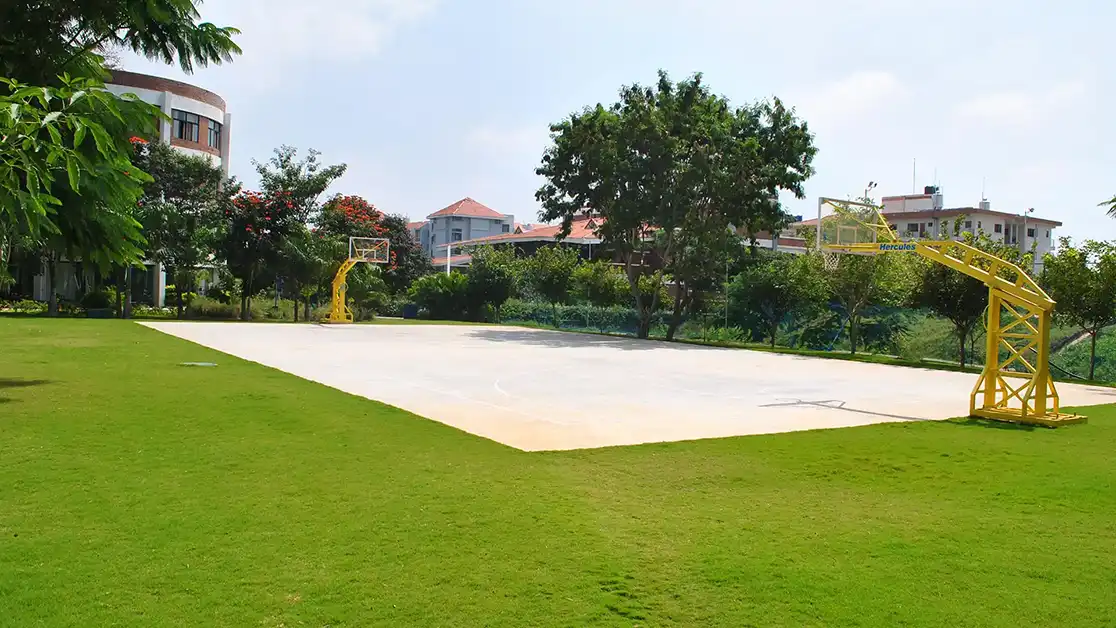 WORLD-CLASS FACULTY
With rich industry experience and academic backgrounds par excellence, the faculty at Alliance is a unique ensemble of scholars and public intellectuals from India and abroad. Through the persistent pursuit of a unity between research and teaching, the globally renowned faculty bring together the most eclectic kinds of expertise to solve real-world problems collectively. The University leverages the profound impact of industry practitioners, forging collaborations that infuse invaluable insights and practical know-how, bridging the academia-industry gap for unparalleled excellence.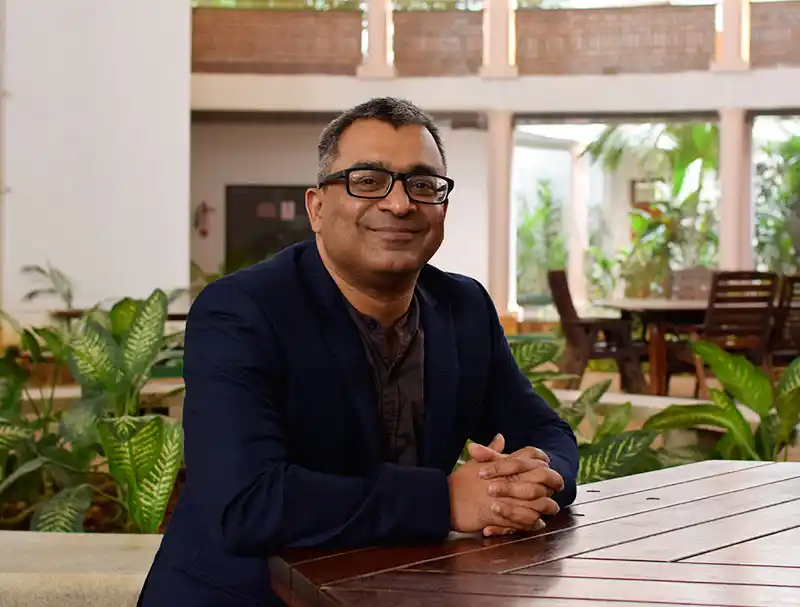 Dr. Ray Titus
Pro Vice-Chancellor (Incubation and Innovation ) & Dean-School of Business
Product Management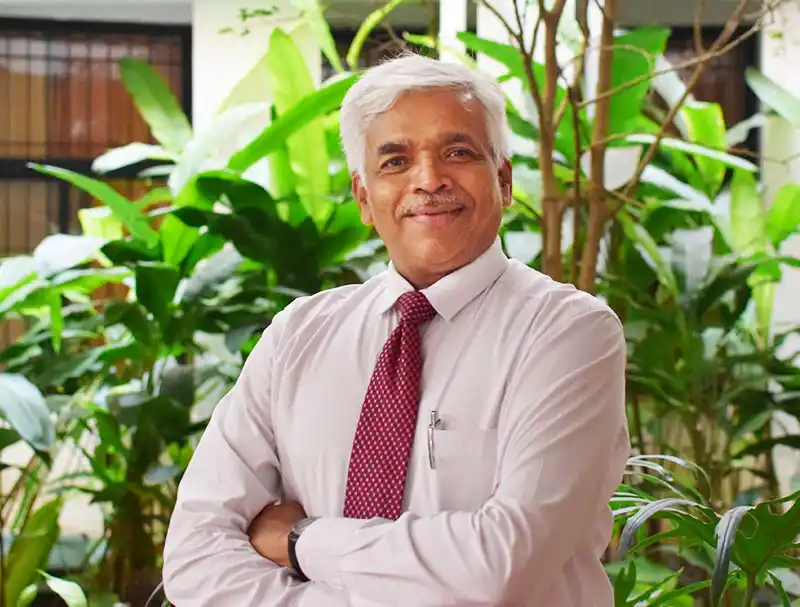 Dr. George Easaw
Professor
Digital Supply Chain Management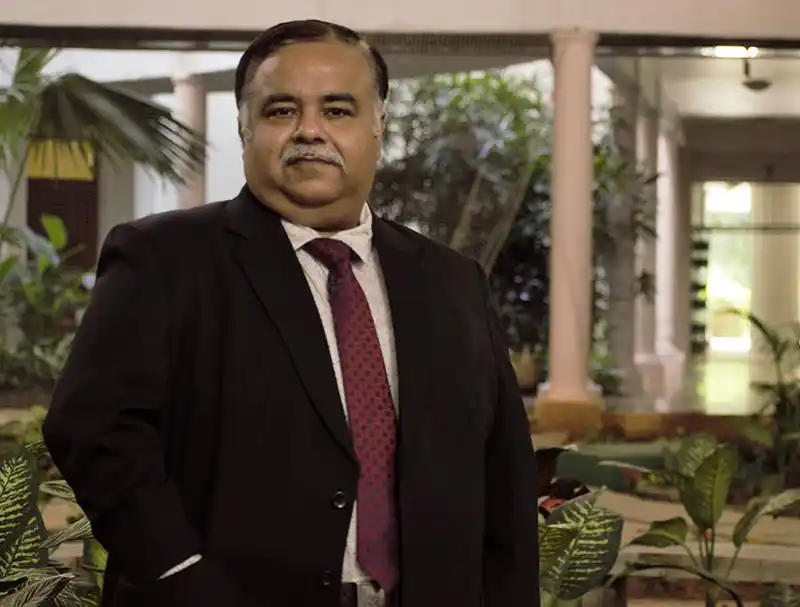 Dr. Kapil Arora
Professor
Fintech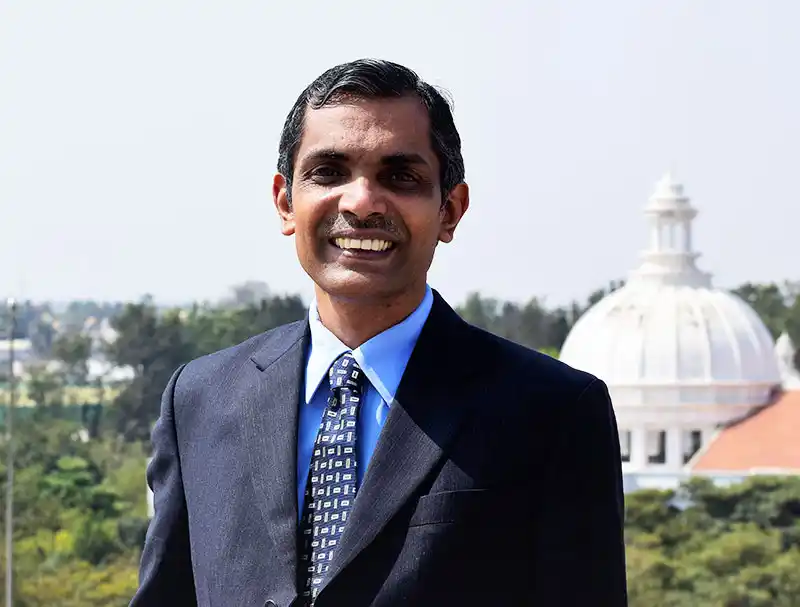 Dr. Abraham George
Professor
Machine Learning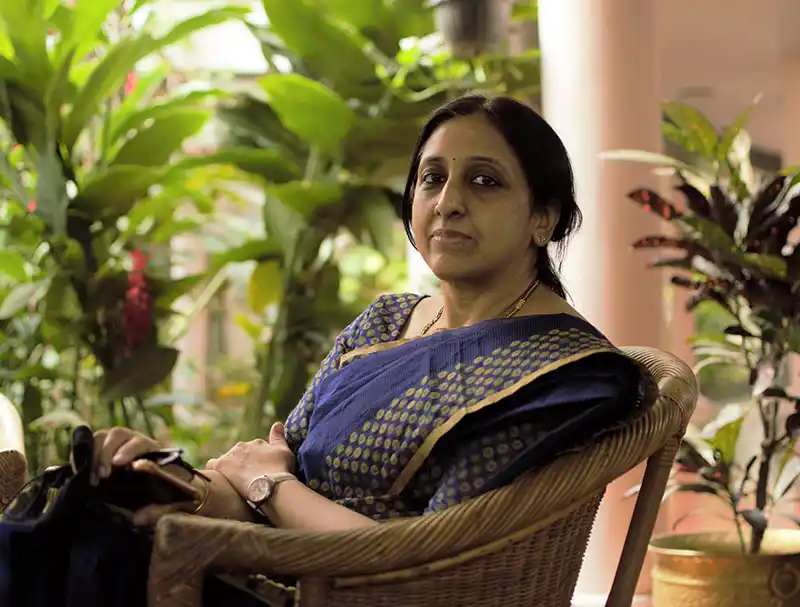 Dr. Sukanya Kundu
Associate Professor
Information Technology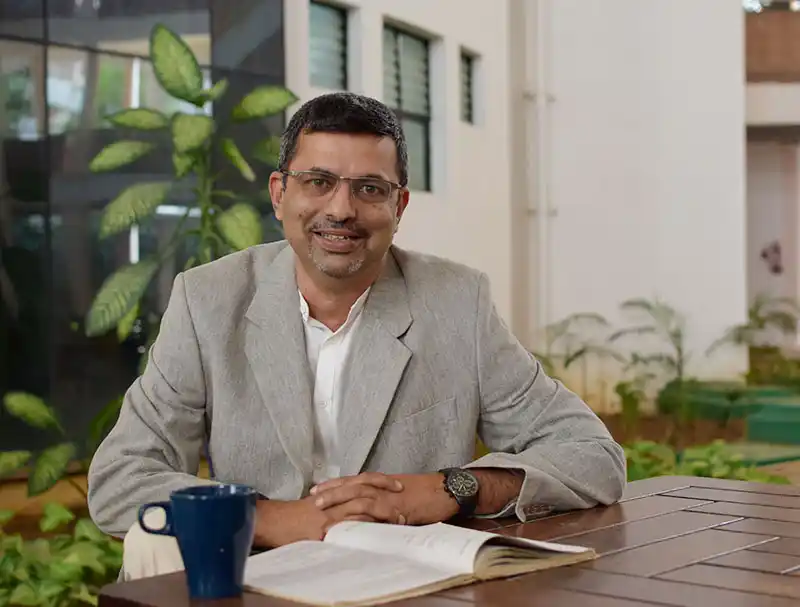 Dr. Sajan Mathew
Professor
Digital Transformation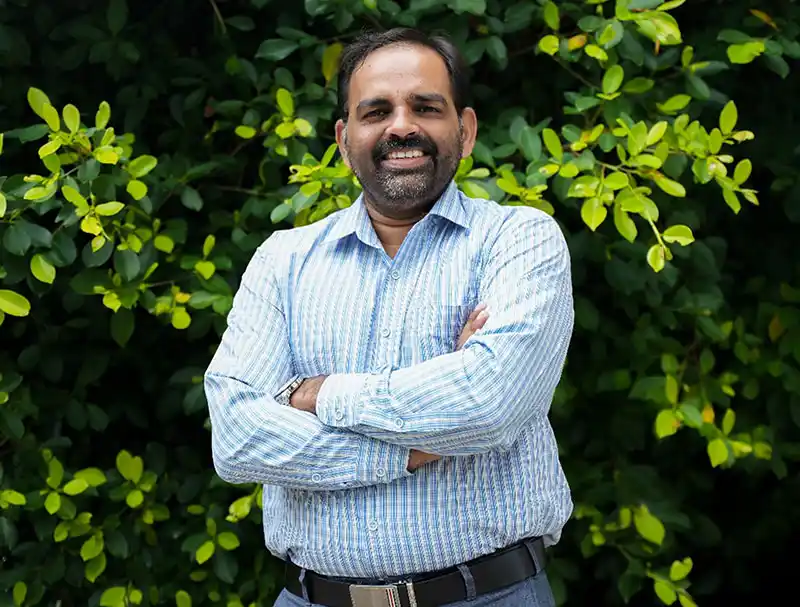 Dr. Taranath N. L.
Associate Professor
Al and Data Science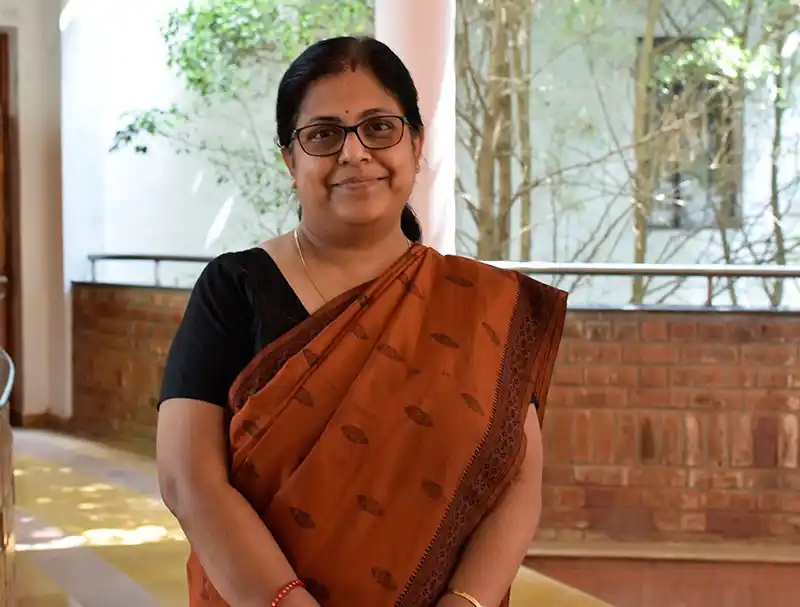 Dr. Maitreyee Das
Assistant Professor
Business Analytics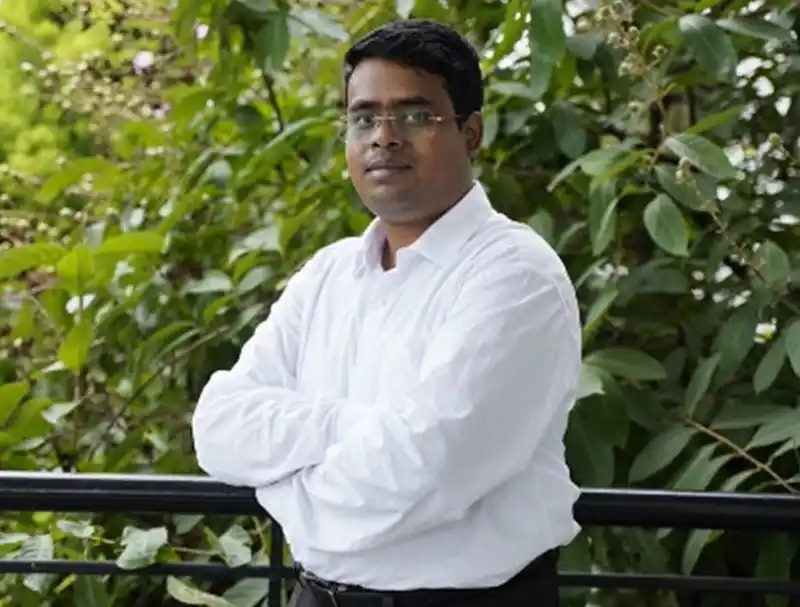 Dr. Sourabh Mandol
Assistant Professor
Design and Smart Manufacturing